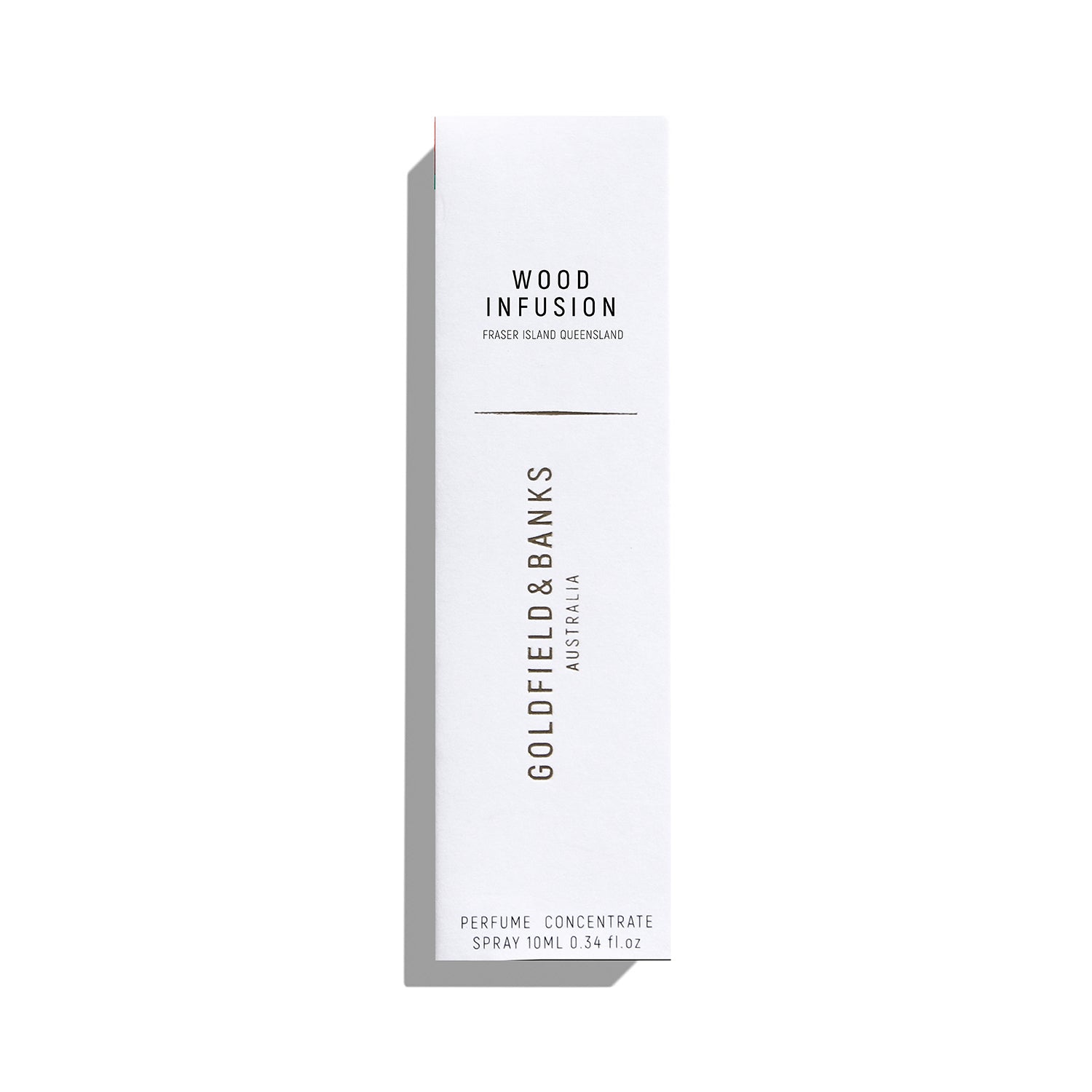 Wood Infusion - Travel Spray 10ml
Inspired by the lush nature of the balmy heritage listed Fraser Island in the Pacific Ocean, Wood Infusion is a celebration of all wood species found around the island. This fragrance is an exotic infusion of Australian woods enriched with Sandalwood Album, Iris and velvety Agarwood (Oud Wood).
This unique combination offers men and women a sensation of a creamy and rich scent crafted from nature's most noble botanicals.
Concentration: Perfume
All our perfumes have a concentration of + 20% essences and are tested under extreme humid weather conditions.
BOTANICALS & ESSENCES
Australian Exotic Woods
Sweet Orange
Iris Italy
Agarwood
Lavender Australia
Patchouli Indonesia
Musk
Amber
OLFACTORY DESCRIPTION
Woody
Ambery
Creamy
Rich

Origin Woods: Fraser Island - Queensland
Wood Infusion is cruelty free & vegan.
Highly complimented perfumes from a gorgeous range!
I initially purchased the discovery set and was thrilled to find that most were to my preference - Bohemian Lime as my choice to repurchase a larger size of, but happily wore Sunset Hour and Blue Cypress and I repurchased a larger size of Wood Infusion for my husband which smells gorgeous on him. I have had numerous complements specifically from Bohemian Lime and Sunset Hour and highly recommend G&B perfumes, they're really something very unique!